Welcome to the Cj and Lottie Wiki
Cj and Lottie are both comics and animations designed by Cj L or Jason, and involve two little dogs on a huge adventure in the big city. Yet little do they know the world they really live in!
The Origin of Cj and Lottie
How did it really all begin, well for that question to be answered. We have to go all the way back to 2011. On November 2011, Jason had made progress in his comics, for a few years he had been making comics on Star Wars and other famous Lego toys. But now he wanted a change, he made a comic about his dog, Willow. A golden retriever...
So once his drawing of a dog was complete the name was the next stage of a Character. The name Cj (Male) came from several places, C being an initial of Jason's relative and J being the initials of Jason. From a relative source, we found he got the name from 'My parents are Aliens' character. Lottie (Female) although was not related to anything and is still open for edit if any source is found, some suggest that the name just works. So once complete, the characters were ready for publication on comics.
The HD Collections
Found on the archive of the creators computer, is a folder dedicated to privileged Cj and Lottie art pieces. The wiki holds some of them in the images section, which can be viewed below. A sub-directory of the folder holds some sketches, which are incomplete.
How can you help?
If information is found to be incorrect, or lacking references, you can contribute to the wiki by adding information. Likewise, if you would like to contribute imaging relating to Cj and Lottie, the forums offer a place for art pieces to be discovered.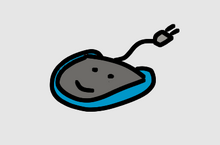 If the following is seen in the wiki, with an "Error 404", then content that you are searching for has been removed or non existent. This can help indicate wikis lacking information.
Rory the Router, ref. Found in Images