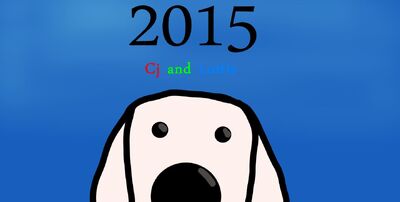 Cj and Lottie has a new era coming in the upcoming year, 2015.
2015 Cj and Lottie
Edit
2015 is going to be quite a year for Cj and Lottie, It is going to be more animated, in a better HD quality with full episodes. The Creator Cj L has confirmed that video quality and general episodes don't meet the requirements he would like so Cj and Lottie Studios are taking time out to improve it. 
Has This Effected The Shows?
Edit
Cj L has made sure that this event will not effect the audience, it will be making updates every so often but it is proven to take some time. One event which hasn't taken place was Cj and Lottie Origins , which is going to be a big main part of the so called " Cartoon Revolution ".  
Ad blocker interference detected!
Wikia is a free-to-use site that makes money from advertising. We have a modified experience for viewers using ad blockers

Wikia is not accessible if you've made further modifications. Remove the custom ad blocker rule(s) and the page will load as expected.